The Drum Rises to The Cloud with iomart Hosting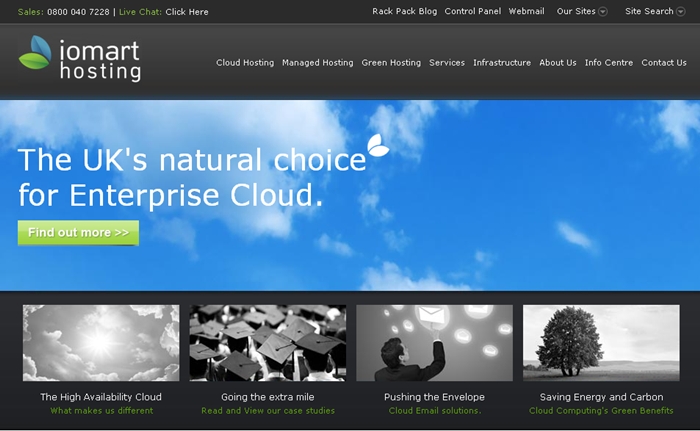 Marketing and media news website The Drum has made the transition to cloud hosting courtesy of UK provider iomart Hosting. An award-winning website, The Drum generates and prints headlines and has selected iomart's VMware powered CloudSure to create an available online presence.

The Glasgow-based website is currently expanding throughout the south of England and is experiencing 340,000 visitors per day. The Drum also hit the headlines in this week by becoming the first UK website to publish controversial photos of Prince Harry.

Sarah Haran, Managing Director of iomart Hosting, said: "The Drum is one of the most visited news and marketing websites and often makes the headlines itself leading to big spikes in traffic, so we are delighted that it has chosen our enterprise cloud services to deliver reliability, data security and guaranteed performance."

The Drum has also elected for iomart's EMC Avamar to deliver enterprise Cloud Backup. The company which has six data centers nationwide will provide their service to enable The Drum to manage their billing, spin up virtualised servers and manage power and bandwidth through their Cloud Control Panel.

Nick Creed, Digital Director of The Drum, said: "The Drum has expanded rapidly over the last 24 months with a huge increase in traffic to the site. Moving our hosting to iomart's CloudSure platform has ensured we can continue to expand with the confidence we have the infrastructure that will be able to expand with us.

"The platform allows us to have the flexibility we need for our future plans and iomart's proactive support ensures we have the systems expertise to hand as the business expands," he concluded.

About iomart Hosting

iomart Hosting is one of the UK's leading providers of complex managed hosting and cloud computing services to the enterprise market. It owns and manages its own network infrastructure, including six UK data centres, offering a unique 100% uptime guarantee. Services include: Private and Hybrid Cloud, Colocation, Content Delivery Networks, IP Transit, Cloud Storage and Email.
Comment News
| | | | | | |
| --- | --- | --- | --- | --- | --- |
| Connect with | | or | | or | |