Virtual Data Center Provider Bluelock Reports its Recovery-as-a-Service (RaaS) Offering Experiences "Impressive Growth"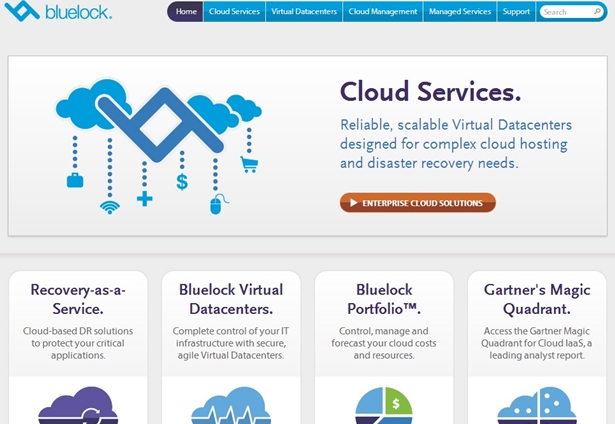 Virtual data center provider Bluelock has reported its Recovery-as-a-Service (RaaS) offering has experienced "Impressive Growth". The company, a "certified VMware vCloud® Data center provider of Virtual Data centers hosted in the public cloud", suggested in three months its RaaS 4-Series Virtual Data centers solution has experienced 195% growth with particular interest from SMBs and Enterprise customers.

Bluelock's RaaS solution offers affordable data protection and application recovery for customers whose budget constraints have traditionally stopped them from implementing disaster recovery solutions.

Available through the company's Las Vegas, Nevada, Switch SuperNAP data center facility, Bluelock's RaaS offers two VMware-compatible RaaS solutions. The first is a "To-Cloud" solution that allows customers to protect data and workloads that are hosted in their own facilities. The other is an "In-Cloud" solution that allows Bluelock's cloud customers to establish "regional protection".

"Bluelock is very excited to have found its niche in a highly competitive disaster recovery market using the proven cloud infrastructure platform that we have refined over seven years," explained Bluelock's Chief Technology Officer, Pat, O'Day. "With impressive improvements in replication technology, Bluelock is now able to offer a compelling cloud-based recovery solution that is simple and affordable. This solution is creating a sea of change that enables companies, who couldn't afford to compete with the DR capabilities of larger competitors, to now access enterprise level recovery capabilities and processes."

Some of Bluelock's staff will take part in VMworld 2013 which takes place at the Moscone Center in San Francisco, USA between August 24, 2013 and August 28, 2013. The company will be exhibiting its RaaS solution from Booth 634.

Do you know of any other companies attending VMworld 2013? Let us know the details. Add your comments below.
Comment News
| | | | | | |
| --- | --- | --- | --- | --- | --- |
| Connect with | | or | | or | |