Vish Ishaya Joins Private Cloud Company Nebula as Chief Technology Officer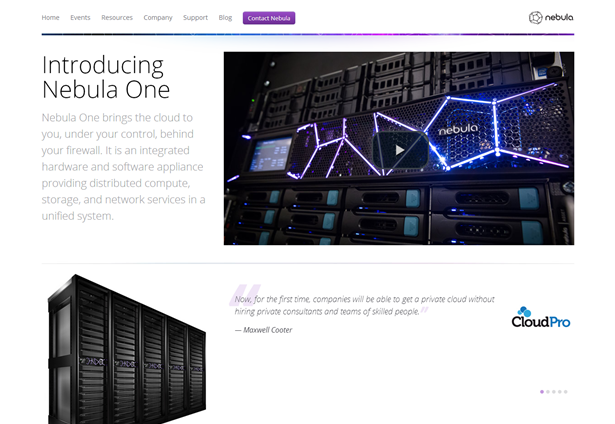 Vish Ishaya has joined private cloud company Nebula as Chief Technology Officer. A widely recognized industry veteran, Mr. Ishaya will be under Nebula's Chief Executive Officer, Gordon Stitt.

Nebula's objective is to ensure that "on-premise private cloud computing" is accessible to all businesses. The company's signature product is Nebula One, which is recognized as being the "first cloud computer". Nebula One allows businesses to establish scalable private clouds.

Mr. Ishaya brings a wealth of experience to his new position with Nebula. A member of the OpenStack Technical Committee and director of the OpenStack Foundation Board, Mr. Ishaya was formerly a Senior Software Engineer at NASA Ames Research Center and led the team that wrote the first version of Nova - OpenStack's "compute project". Prior to joining Nebula he was at Anso Labs, which was acquired by Rackspace. At Nebula he will be responsible "driving technology innovation" and "creating real value" for its customers.

"Vish brings a unique perspective to the CTO role with his diverse background, his leadership role in open source software development and deep knowledge of the enterprise private cloud landscape," explained Mr. Stitt. "He's a proven innovator whose talent and passion for the business will be instrumental in realizing our vision for this company."

Do you know of any other movers and shakers moving into new positions? Let us know the details. Add your comments below.








Comment News
| | | | | | |
| --- | --- | --- | --- | --- | --- |
| Connect with | | or | | or | |