ViUX Systems Launches Client Insights and Increases Validity of Testimonials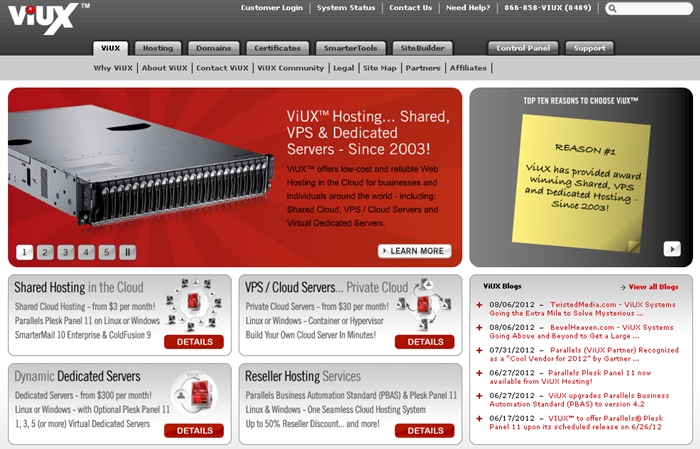 ViUX Systems has launched a new client insights portal on their website in attempt to further assist customers grow their business through IT and hosting solutions.

The specialist in cloud hosting stated that it is looking to demonstrate their "commitment to quality customer service" by offering the new feature, while also releasing a testimonials collection.

The collection is a product review validation service that confirms the legitimacy and accuracy of online customer feedback, which combined with the new portal is will help users make a more informed decision when making a purchase.

Speaking about the testimonials, ViUX Director J.T. Smith emphasized the importance of customer reviews and the information the collection will provide. "Testimonials are a very important part of the decision making process, but they can be viewed with a high dose of skepticism," said Smith.

"For this reason, we decided to create case studies that give very specific details about how hard we work at ViUX to go above and beyond in our customer service and tech support. By using a 3rd party review service, potential customers can also feel confident in the integrity of our testimonials."

The client insights feature a number of customer stories including one from Derek Frederickson at Twisted Media, Inc, who said, "ViUX did everything possible to troubleshoot our problem with ColdFusion and figure it out. They really went out of their way and didn't hesitate to go externally to find a solution."

Through using an independent, 3rd party review service, ViUX is hoping to fully validate the testimonials, therefore offering customers genuine experiences of its service.

About ViUX Systems, Inc.

ViUX Systems, founded in 2003 and based in North Carolina, offers individuals and businesses of all types and sizes the Internet Technology solutions they need to supply their products and services to the world... with Vision, Understanding, & eXperience. The broad range of Internet solutions from ViUX includes VPS / Cloud Hosting, Plesk Shared Hosting, Dynamic Dedicated Servers, Domain Names, SSL Certificates and more. ViUX is here to help you gain the edge over your competition and succeed in today's global economy.
Comment News
| | | | | | |
| --- | --- | --- | --- | --- | --- |
| Connect with | | or | | or | |