VMware Announces Keynote Speakers for VMworld 2012 Conference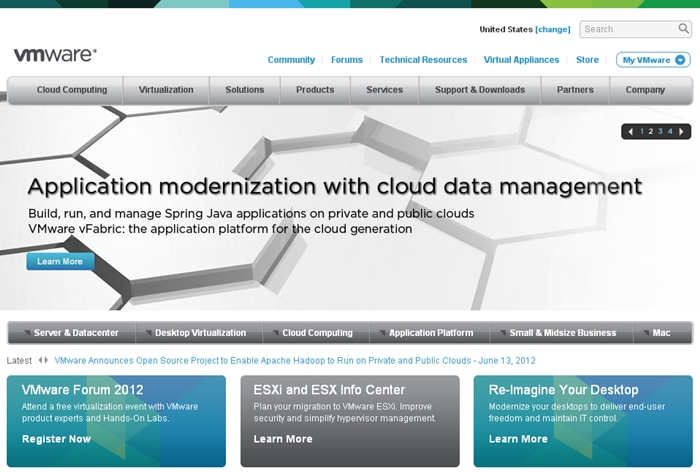 VMware, which is dubbing the meet as the "infrastructure event of the year", will provide the platform for partners and customers who are innovating and driving the virtualization and cloud computing industry at the event in San Francisco.

Some of the sponsors for the event include Cisco, Dell and HP, while the speakers consist of a number of top names from VMware. These include their CEO Paul Maritz, incoming CEO Pat Gelsinger and CTO Steve Herrod along with a number of other partners.

The theme of the conference on the West Coast is "Right Here, Right Now " and more than 250 sponsors and exhibitors will be supporting the event.

The event will kick off on August 27 with a keynote presentation from the three mentioned VMware Chiefs and will conclude the next day. The entire conference will be broadcast via webcast and can be found at http://vmware.com/go/now.

Coinciding with the event, VMware will host its Financial Analyst Day on the same day as the conference commences, which will provide "an informative and in-depth program for the investment community," according to the cloud infrastructure solutions company.

Following the US-based event, VMworld Europe 2012 will take place in Barcelona, Spain Oct. 9-11, 2012. For more information and registration, please visit: http://www.vmworld.com/community/conference/europe

VMworld 2012 Online Resources
For a list of VMworld 2012 U.S. exhibitors and sponsors, please visit: http://www.vmworld.com/community/conference/us/sponsors
The VMworld 2012 U.S. agenda is available at: http://www.vmworld.com/community/conference/us/learn/agenda
To register to attend VMworld 2012, please visit: www.vmworld.com

About VMware

VMware is the leader in virtualization and cloud infrastructure solutions that enable businesses to thrive in the Cloud Era. Customers rely on VMware to help them transform the way they build, deliver and consume Information Technology resources in a manner that is evolutionary and based on their specific needs. With 2011 revenues of $3.77 billion, VMware has more than 350,000 customers and 50,000 partners.
Comment News
| | | | | | |
| --- | --- | --- | --- | --- | --- |
| Connect with | | or | | or | |