Zadara VPSA Platform Available as Part of Lightstream Storage-as-a-Service Solution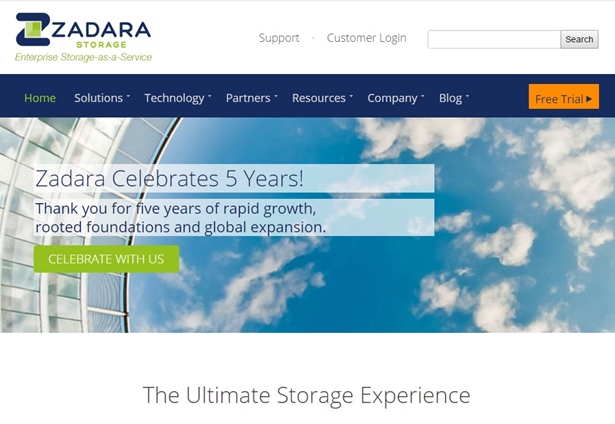 Zadara Storage's (Zadara's) patented Virtual Private Storage Array (VPSA) platform is now available as part of Lightstream's Storage-as-a-Service solution. Zadara, which has offices in Irvine, California, United States, as well as an office in Yokneam, Israel, offers Enterprise storage-as-a-Service solutions. Its solutions are available as both On-Premise-as-a-Service (OPaaS) offerings and through a global network of key cloud and colocation providers.

The VPSA solution delivers "flexible, multi-tenant enterprise SAN and NAS technology for peta-scale primary and secondary storage" and caters for enterprise's increasing data storage demands. Storage-as-a-Service is being recognized as not only a cost saver, but the only real way enterprises can genuinely cater for the data they generate.
Lightstream, which has headquarters in Salt Lake City, Utah, United States, offers voice and data solutions and provides "expert consulting" for cloud migration, security, disaster recovery, cloud services and hosting, managed services and security and monitoring solutions. The company has chosen to partner with Zadara as its Enterprise Storage-as-a-Service provider as its VPSA offers "enterprise-grade, elastic, high performance, pay-as-you-go storage via an Operational Expense (OpEx) model with solutions that are available in the cloud, on-premise or in hybrid configurations".

"We are thrilled to be adding Lightstream to the Zadara family," explained Zadara Storage's Vice President of Americas Sales and Strategic Alliances, Bob Sarubbi. "As a premier solutions innovator, Lightstream combines best-of-breed technologies with industry-leading domain expertise and consulting. The combination of Lightstream and Zadara Storage provides a much needed solution to a storage market that is in rapid transition from traditional storage to storage-as-a-service."

Do you know of any other companies cooperating on storage solutions? Let us know the details. Add your comments below.

Comment News
| | | | | | |
| --- | --- | --- | --- | --- | --- |
| Connect with | | or | | or | |