Cloud 9 Questions to Ask Yourself Before Selecting a Provider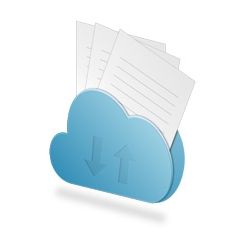 So you've succumbed to the cloud and decided "yes it's for me." By now you should be clued up on what cloud hosting is, what it does and why you need it.

Well, saying "yes" was just the start, you're next move is deciding which provider to use, which means more considerations and research, because when you're clouds fully up and running you want it to suit your every need without having any regrets on the vendor you've selected.

Now I often compare cloud computing to cars, in the way that you need to find the right one for you and they all slightly differ despite essentially serving the same purpose.

Here I draw comparison due to the broad selection you are faced with following making the decision to buy one. As with cars, there are plenty of cloud computing providers out there, ranging in prices, offerings and specifications.

The simplicity and high level of accessibility do unfortunately mean that ultimately any organization can establish themselves as providers despite often not maintaining the quality of service and professionalism that users will require.

So here are 9 questions to consider before cementing that decision of selecting a provider.

1. What do you NEED in terms of requirements regarding performance, speed and security?
2. What issues will you have migrating your existing workloads?
3. Considering economic factors, how much can you/do you want to pay for the service and will the benefits befit the price?
4. Will the changes mean you'll have to re-asses the need for a technical team?
5. When viewing potential providers, will any of them require a lock-in period?
6. Is the provider reachable for support 24/7 through a number of outlets, e.g. phone, email and fax?
7. A benefit of cloud hosting is the ability to increase/decrease server capacity, so are the providers flexible enough to suit your requirements?
8. Will the move create more challenges for your staff in terms the understanding of a new system?
9. Finally management implications. Will you have to further train your staff and will this change your business objectives going forward?

The posed questions will firstly enable you to make 100% sure the cloud is the right move for you, and also guarantees you are selecting the appropriate provider. If opting for the cloud is a big move for you, then make the most out of it. There are numerous benefits through utilizing the cloud, so use them by selecting the best provider for you.
---
About Author
Jonathan is a senior writer covering web hosting and tech news on FindCloudHost.com. Jonathan graduated from the University of Brighton with a BA (Hons) in Journalism and since then has been working for various websites, magazines and newspapers.


Comment Article
| | | | | | |
| --- | --- | --- | --- | --- | --- |
| Connect with | | or | | or | |