Is Cloud Computing Secure?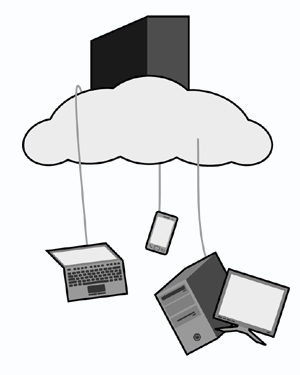 Whenever a new phenomenon is released to the world, criticisms and plaudits will come from far and wide due to the large scale interest. With experts analyzing every last detail, every day a positive new feature or use will be publicized; however this will often be countered by digging up scrutiny due to inconsistent factors.

Cloud computing is the latest marvel in the world of web hosting, and those linked with the industry will have done well not to hear of it. Its benefits have been sprawled across the web, with experts hailing the coming of the cloud, but while its praises are sung, perhaps some are wondering where the drawbacks are.

This article addresses the question of the security of cloud hosting, which let's face it, everyone wants to know is secure to the highest degree. It's the same as buying a new car, it might look and work great, but if it's not secure then this taints all its other fantastic features.

Fortunately the short answer to the question "Is cloud computing safe is" in fact everyone's desired answer, yes.

Despite some media publicity occasionally bringing the security into question, the overall consensus is that it boasts the same security as standard computing and hosting.

Some of these questions may arise due to the concern from businesses and individuals alike, due to their information, which can often be confidential, being spread across multiple servers.

Now everyone is likely to have information on their systems that they wish to keep private, so this is a question relevant to everyone from financial businesses to charities and educational institutes.

With many optimizing cloud computing through Google or Amazon networks, some may witnessing them being subject to outages, however this doesn't mean that hacking has occurred or any data has been leaked, it is simply a standard outage with no ulterior issues.

With the risks and large scale popularity of cloud computing, if anything companies are taking more measures to ensure customer safety, surpassing other hosting platforms.

Most hosts offer some form of encryptions to secure the data the minute it enters their servers. This makes it near impossible for outsiders to hack in.

Generally standard hosting offers nightly backups for your data, whereas cloud computing performs this action following every following each transaction, therefore further ensuring that data won't be lost.

While the security of cloud computing really doesn't need to be called into question, for those wanting peace of mind without relying on others, why not back up your own information. This way, if the cloud does go down, you'll still have all your data in your own hands rather than someone else's.

In regards to the future of cloud computing security, the cloud is ever-evolving and improving so look for even tighter measures which will help guarantee the safety of your data.
---
About Author
Jonathan is a senior writer covering web hosting and tech news on FindCloudHost.com. Jonathan graduated from the University of Brighton with a BA (Hons) in Journalism and since then has been working for various websites, magazines and newspapers.


Comment Article
| | | | | | |
| --- | --- | --- | --- | --- | --- |
| Connect with | | or | | or | |