Need A Cloud Provider? Look For These Key Attributes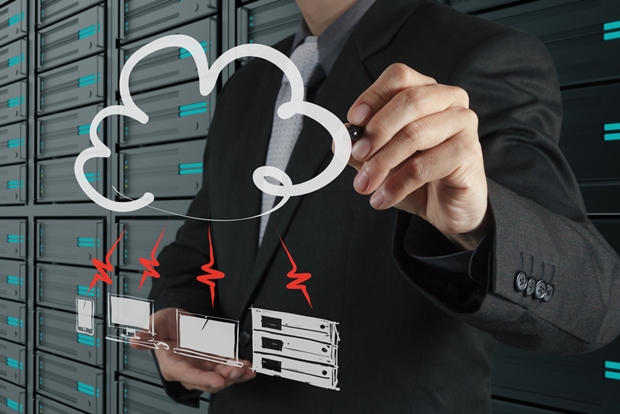 Globally, cloud adoption is on the rise. In the manufacturing industry, for example, two-thirds of companies have deployed more than two applications on private or public platforms, and are developing "cloud-first" or "cloud also" strategies. This burgeoning market has led to an abundance of choice for interested companies - but not every cloud service provider is worth the IT spend. Here are five key attributes for any business considering the cloud:

Reliability

One hallmark of the cloud is reliability. After all, there's no reason to trade in local servers for off-site stacks if the network fails more often and costs you more in downtime and remediation.

Reliability is often measured in terms of a percent value over 99, with each successive "nine" reducing the total amount of downtime. For example, a provider which offers "three nines" or 99.9 percent uptime has approximately 8.76 hours of downtime - planned and unplanned - per year. Four nines (99.99 percent) brings this total down to 52.56 minutes while five nines (99.999 percent) reduces downtime to just 5.26 minutes each year. As the number of nines increases so does the cost of service; for companies, the key is balancing spend versus system availability.

Scalability

As noted by Network Computing, scalability must also be a key component of any service provider's offering. This scalability must address two specific needs: speed and simplicity. To address the issue of speed, resources must be available on demand, and scale in both directions. During a sales event or time of corporate expansion your company may need more space, power and performance; during a time of fiscal restraint, it should be possible to cut back without compromising basic service levels. In addition, services must scale automatically to meet the needs of users across the globe. Opening a new corporate office half a world away? Make sure your cloud provider has the data center capacity and location to deliver consistent performance.

Self-Service

While your cloud provider should take care of infrastructure management and troubleshooting, local IT still need a measure of control over cloud services. Techno Pulse recommends that companies look for providers that allow end-user provisioning of computer services such as virtual machines (VMs) and software-as-a-service (SaaS) offerings. In addition, it should be possible to make changes through an easy-to-access client portal that alters specific configurations rather than requiring IT professionals to write or rewrite code.

Cost Management

According to Tech Target, estimating the costs of public cloud computing is a challenge, since the pricing formulas of most cloud service providers are extremely complex. To address this issue, it's a good idea to create trial accounts with multiple providers and track the estimated costs for each one. This allows your business to operate based on hard data rather than approximations.

Location, Location, Location

The final piece of the cloud provider puzzle? Location. To achieve the pooling and accessibility of resources needed to enable high availability and scalability, providers use multiple redundant servers spread across cities, states or even countries - and don't always disclose these locations to clients. To maximize performance it's worth asking where the bulk of your data will be stored, and if you have any say in which data center is used. Bottom line? The closer to home, the better.

Cloud services have become an integral part of the IT landscape, but companies shouldn't jump at the first provider with a solid SLA. Instead, it's worth taking the time to consider key factors such as reliability, scalability, service, price and location to maximize cloud returns.




---
About Author
John Fakhoury is the Founder and CEO of Framework Communications, a leading single-sourced Managed IT & Telecommunication firm that is based in Chicago. Framework uses a client-first mentality and uses technology to drive solutions.
Latest Comments
Irish Styles (July 04, 2016)
I would recommend verdina.net. They are reliable, secure and have first class support.They have promotional offers also.
Comment Article
| | | | | | |
| --- | --- | --- | --- | --- | --- |
| Connect with | | or | | or | |