The Info Businesses Need to Know When Opting for Cloud Computing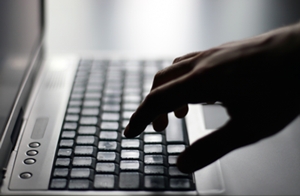 Cloud computing has attracted consumers, entrepreneurs and businesses alike, making it popular to a range of users, but what is it that is swaying those to turn to the cloud?

Individuals experiencing the convenience of their latest downloaded songs appearing on their iPhone will sing its praises, along with entrepreneurs who are setting up their businesses without the hassle of purchasing servers.

Since its establishment and ongoing popularity increase, the cloud has brought a number of benefits to all those utilizing it, with only some minor drawbacks. The higher levels of satisfaction and reliability have been just some of the features drawing such a large interest to cloud services.

So while consumers are still admiring the clouds attributes and abilities on iTunes, here are some of the pros and cons that businesses should consider when deciding whether to opt for the cloud.

Pros

The clouds global popularity is almost enough evidence to prove its worth and benefits, but to be more specific, check out the list below:

- Adaptability. It's adaptable in the sense that as your business experiences growth you can change features to suit your computing needs. Like a gas, electric or water bill, the majority of cloud computing is charged at a monthly rate, so if more space is necessary then simply increase your server capacity.
- Time efficient. The time generally allotted for setting up a server need be forgotten with the cloud, meaning less man-power designated to get it up and running.
- Money saving. Many of the features allow business processes to run smoother. Together with this, the amount of IT infrastructure staff required is far lower. With no need to a tech team, you can save money on wage payments.

Cons

As with any service or product, problems occur and faults are recognized, so in order to fully understand the cloud, below are some drawbacks of the system:

- Fixing. As with all utilities and technological products, when things go wrong they need to be fixed, unfortunately when the cloud goes down, you may find yourself rather helpless.
- Cost. You will have to consider previous costs in order to compare the cost of cloud computing. Once you have discovered the ability to save money, then the decision should be made for you, however if there is no evidence of cost efficiency then this should be taken into consideration.
- Over-estimating needs. When deciding your businesses needs, you will have to decipher how much or little you need from the service, however the likeliness is that over-estimating may initially occur. Fortunately though, as with a utility bill, you can alter the payments depending on the size of the server you require.
---
About Author
Jonathan is a senior writer covering web hosting and tech news on FindCloudHost.com. Jonathan graduated from the University of Brighton with a BA (Hons) in Journalism and since then has been working for various websites, magazines and newspapers.


Comment Article
| | | | | | |
| --- | --- | --- | --- | --- | --- |
| Connect with | | or | | or | |