Things You Need to Know about Cloud Hosting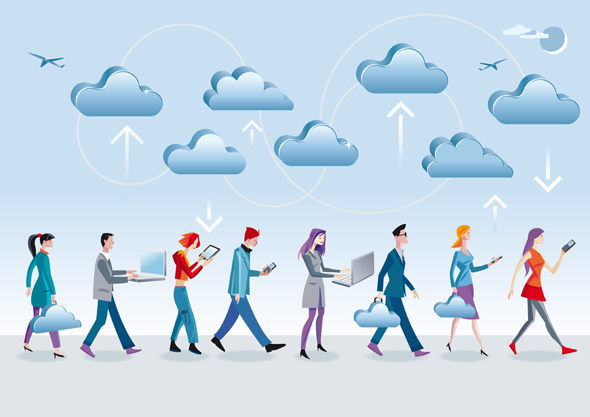 Cloud Hosting is one of the services that are provided in a Cloud Computing service. Hosting your website in a cloud server provides various advantages, but before you choose to host your website in a cloud system, you need to know a lot of things about it to see if it fits your needs.

The main concept behind hosting in a cloud server is "divide and rule". This means that all the resources that you need to maintain your website is kept not only in a single server but is spread across more than one web server. And you get to use these servers when you need them. This allows you to avoid any downtime in case server malfunctions occur.

Among the great things about hosting in a cloud server is the ability to manage your peak loads easily. This is highly possible because other servers can provide additional resources when you need them, and you don't even need to encounter any bandwidth issues. Your website will be hosted on not just one server, but rather a group of servers that work together. This group of servers is called the "cloud".
How does hosting in a cloud server work? A cloud server is composed of several servers that contain the resources needed in hosting a website. Each of these servers work together to carry out hosting tasks, and when one server fails, the other servers serve as backup to avoid downtime and provide the needed resources. The same thing happens for overload issues. Each server supports each other to achieve optimum results.

The effectiveness of hosting in a cloud server has been compared to dedicated servers and the virtual private servers (VPS). Cloud servers are proven to be highly reliable compared to dedicated servers since a cloud server has multiple working servers as opposed to a single dedicated server-- which has high risks of downtime during server failures. Compared to VPS, cloud hosting may cost more but it is undeniably more stable than VPS.


---
About Author
Robert S. is an expert writer in Cloud VPS and cPanel cloud hosting. He loves to write about cloud server features and cloud server pricing.


Comment Article
| | | | | | |
| --- | --- | --- | --- | --- | --- |
| Connect with | | or | | or | |