Hostway Pioneer Replication and Disaster Recovery Solution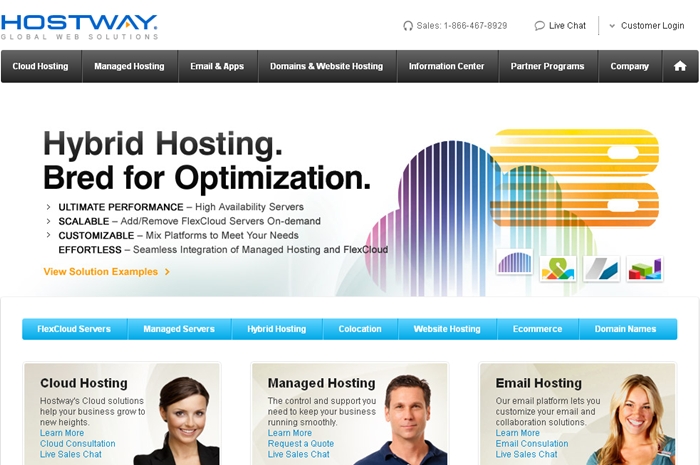 US-cloud provider Hostway has become one of the first companies to launch a virtual machine replication service for disaster recovery on Windows Server 2012 Hyper-V.

Earlier this year Hostway was selected by Microsoft as a partner to offer the release candidate version of this years Windows Server package.

The new service will enable the managed and hybrid cloud provider to offer the disaster recovery solution to allow cross-site and site-to-site virtual machine replication that will support planned and unplanned failover resolution.

With downtime costs resulting in an average of $75,000 per day for unprepared businesses, Aaron Hollobaugh, VP of Marketing & Communications for Hostway, highlighted the need for the company's service.

He said: "With more companies moving mission-critical data to VMs, it's more important than ever for them to have a failsafe in place and create virtual machine redundancy across data centers to guarantee 100% application availability."

The service, which meets SOX, HIPAA, SEC and other regulatory compliance requirements, will according to Hostway be a "compliance-quality, reliable DR solution."

Hollobaugh continued: "Windows Server 2012 addresses some of our customers' important concerns, because it not only makes it easier to store and manage all this virtual data, it enables companies to easily set up replication and failover to ensure business continuity."

The Hyper-V Replica-enabled service and other components of Windows Server 2012 are available as an add-on for customers currently using or newly purchasing a Hostway FlexCloud Server virtual machine.

For more information about Hyper-V Replica-enabled DR and other capabilities now available on the new Windows Server 2012 software through Hostway.

About Hostway Corporation

Hostway Corporation is a leader in Cloud, Managed, and Managed Hosting. Hostway delivers reliable, secure, and scalable Infrastructure-as-a-service (IaaS) solutions to over 600,000 customers worldwide. Hostway services its clients from more than 250,000 square feet of state-of-the-art data center space, spanning four continents and 12 countries. Hostway has emerged as one of the largest cloud hosting and Infrastructure-as-a-Service providers in the world due to the company's expertise in developing secure, multi-tenant hosting environments and is committed to providing SMB's and large enterprises with cost effective business solutions. Hostway's core products include Managed Hosting, Cloud Hosting, and Email and Applications.
Comment News
| | | | | | |
| --- | --- | --- | --- | --- | --- |
| Connect with | | or | | or | |