Managed Cloud Hosting Company ServInt Announces ServInt Portal Mobile App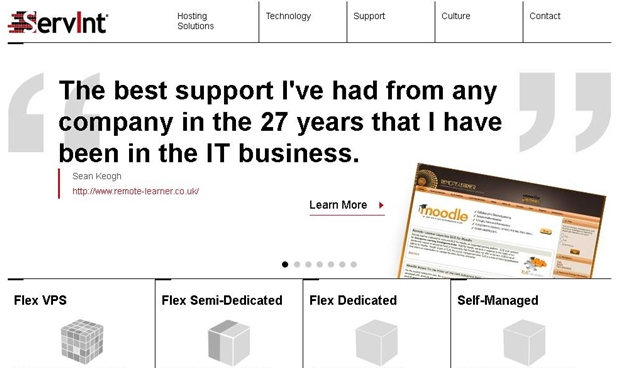 Northern Virginia-based managed cloud hosting company ServInt, whose services also include IaaS, PaaS, VPS and dedicated server options, and whose customer-base includes hosting resellers, web designers, developers and online businesses, has announced the launch of the new ServInt Portal Mobile App.

The app allows ServInt customers to manage support tickets through Android, iPhone, iPad, and iPod mobile devices. In addition, the app allows users to access server information and ServInt's KnowledgeBase - a selection of articles and tutorials covering all aspects of hosting with ServInt ranging from information on Customer Support to VPS Basics and how to use Control Panels.

The app is currently available through Apple and Android app stores.

"For the last 18 years, ServInt's growth has been fueled by the extremely high quality of our customer support," explained Matt Loschert, CTO at ServInt. "This new mobile app makes it easier for our customers to track their support tickets and other important account information. It is yet another customer-friendly way for us to provide the top-notch customer support for which we are famous."

Established in 1995, ServInt caters to customers in 130 countries.
Comment News
| | | | | | |
| --- | --- | --- | --- | --- | --- |
| Connect with | | or | | or | |