Choosing the Right Cloud Provider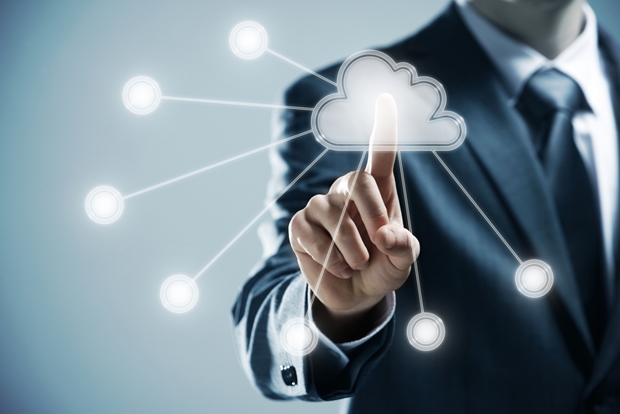 For years now, companies have been paying for web hosting packages that were packed with resources they simply didn't use. Of course, standard managed dedicated server packages and VPS packages have always offered ample resources for a website with 5,000 plus visitors per day, but traditional hosting services have never really been able to manage sudden increases in visitors very well.

When companies run advertising campaigns the result is a spike in website traffic. In addition to planned marketing, companies sometimes just get lucky. Adverts go viral on YouTube, television interviews generate website visitors, and newspaper stories drive people to your site to find out more about your services. But what's the point of generating interest in your company if your website doesn't have the resources to cope?

There have always been reasons to keep some server resources in reserve, particularly to cope with surprise website visitors when they arrive. But ultimately keeping resources in reserve has meant paying for something companies never use - and that's not good business.

The emergence of the cloud has really been a game changer as far as managing website resources is concerned. The cloud offers a tremendous value proposition: Pay for the services you use, and only for the services you use. Being scalable, if there is a spike in traffic, you simply pay for more resources as and when more resources are required.

With potential savings in the offing, many companies have hurried onboard the cloud bandwagon. Once the decision has been made to migrate to cloud-based services, the question then is which provider to use.

How to Choose a Cloud Provider

It seems that at the moment the cloud is experiencing a virtual "land rush". Alongside the main players like Amazon, Microsoft and Google, virtually every web host that previously offered web hosting services now offers cloud services. So how do you choose a provider?

Consider Security and Standards Compliance

The cloud has a dark side - security. Not a day passes when there isn't another revelation that some US agency or another is feasting on your data. Know where your provider is. Determine which data laws cover your provider's location. If your provider is in the United States, is your data as secure if it is with a Swiss provider, for instance?

This is a huge area, but especially if you are going to be storing sensitive information, you need to consider where it might be safest. In addition, in some countries data management falls under a number of industry standards. For example, stored medical data comes under HIPAA in the United States. Does your cloud provider comply to HIPAA standards? If not, you might find that by adopting the cloud you might find yourself subject to litigation, so ask first!

Price

Price is possibly the key issue to consider. If you have been driven to the cloud in a bid to save money, adopting services that cost the same as you paid for traditional hosting services wouldn't seem to make sense. In addition, being scalable, there is a lot to take into account when calculating potential costs. Whereas previously bandwidth, storage and computing power represented fixed costs, now they represent variable costs. Getting on top of what those costs are as far as different providers is concerned might be could prove difficult. Some providers might offer bargain basement storage, but expensive computing power. Others might offer unlimited bandwidth against costly storage. Be prepared to generate a number of Excel worksheets before making your final decision, and be sure that the spikes and troughs that drove you to the cloud in the first place are actually included in your figures. If your company advert goes viral and millions of visitors go to your site, will it break the bank? Will scalability ultimately cost you an arm and a leg?

Agreements

Service Level Agreements, or SLAs, underpin the relationship between the cloud provider and the customer, much as they have with traditional web hosting services. Of course, the conditions stated in the SLA will guide your buying decision. Draconian practices often cause hidden costs, so the SLA is something you need to take a fine toothed comb to. The bottom line is what do you get if it all goes wrong? What compensation is available if services cease for some unforeseen reason. If it's very little, or nothing at all, it's probably best to consider another provider.

Avoiding Lock In

Providers always start off with good intentions, but as the years roll on, you might find that the level of service offered isn't what it used to be. Under those circumstances, you might be looking for another provider, and that just might be the time that you find you simply can't just pack up your data and move it easily to another provider. You might just find you can't move it at all.

The Open Group, a "global consortium that enables the achievement of business objectives through IT standards" has published a guide to this complex area. Entitled "Cloud Computing Portability and Interoperability" the guide is available as a downloadable document and it is well worth the read. Consider the protocols a provider uses and whether they are transferable. Consider the management standards a cloud provider uses. Does a cloud provider offer vendor-independent programming interfaces, or is their solution wholly proprietary? Thinking now about the extent your cloud service can be provided by another provider, and how difficult the transition to another provider might be if it all goes wrong could save considerable headaches in the future.

Level of Performance

The cloud sells itself as a ubiquitous, omnipotent, scalable utility, but like traditional hosting, the performance of your website can be impacted by the physical location of a cloud provider in relation to where the bulk of your website providers are located. Again, you need to know where your provider is located. In addition, if your site is going to be accessed from a variety of locations around the world, find out if the cloud provider you are considering allows your site to be hosted in multiple locations. If not, then it's unlikely the cloud would offer any more advantages than a good dedicated server or VPS option. In addition, simply put, does a provider offer the resources you need? What's the operating system and the CPU? Is the storage SSD? What are the retrieval times? The more you ask, the more you can assess your provider's level of performance.

Technical Support

One of the reasons companies get involved in the cloud is the possibility of jettisoning their IT departments. However, many cloud providers seem to have adopted an approach that doesn't focus on providing support. So, with no IT department and no support, just who is going to run your cloud? Ensure that the level of support provided matches the capability - or lack of capability - prevalent within your organization. This is one instance where more just might be more!



---
About Author
FindCloudHost.com's editor team is packed with professional who have been in web hosting business for a decade. We aim to provide helpful articles that will help our users making informed decisions when selecting web hosts.

Comment Article
| | | | | | |
| --- | --- | --- | --- | --- | --- |
| Connect with | | or | | or | |