Bob Maute Joins Cloud Services Company Evolve IP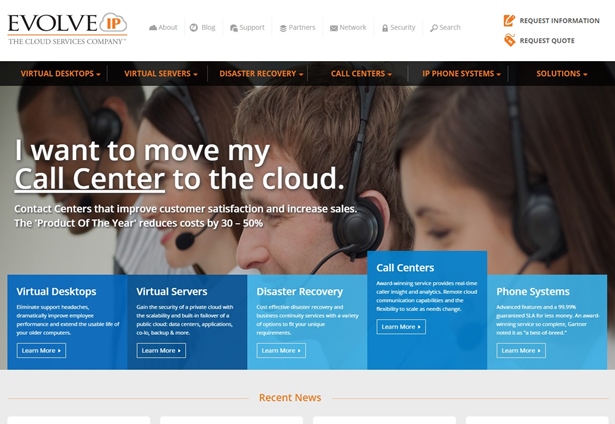 Mr. Bob Maute has joined cloud services company Evolve IP. Evolve IP, which has headquarters in Wayne, Pennsylvania, United States, prides itself on offering a "unified option for cloud services" and enabling companies to move their IT functions to its secure, stable and scalable cloud platform. Its services extend to virtual servers, virtual desktops, disaster recovery, unified communications, and contact centers. Its flagship 'OneCloud' offering enables companies to transition cloud computing and cloud communications services (including virtual data centers and servers, disaster recovery, and virtual desktops) onto its "single, unified platform". Mr. Maute joins the company as Vice President of Sales for Eastern US.

Mr. Maute is an industry veteran with 12 years' experience helping unified communications companies gain new customers and improve their revenues. His previous roles have included positions at Skills International Inc., ShoreTel and Smoothstone IP Communications. He attended Bucknell University where he received a BA in Economics. His role at Evolve IP will see Mr. Maute oversee a team of cloud sales professionals that are focused on the United States' East Coast.

"We've known Bob for years and are delighted to have his professional experience and technical expertise on our team," said Tim Allen, Chief Sales and Marketing Officer and Founding Partner of Evolve IP. "Bob is a top producer with significant experience working with customers and partners on designing and selling cloud services. We're very excited for him to build out his team and further increase our market penetration in the region."

Do you know of any other companies onboarding new executives? Let us know the details. Add your comments below.

Comment News
| | | | | | |
| --- | --- | --- | --- | --- | --- |
| Connect with | | or | | or | |