Chinese IT Solutions and Outsourcing Service Provider ChinaSoft International Gets US$100 Million in Financing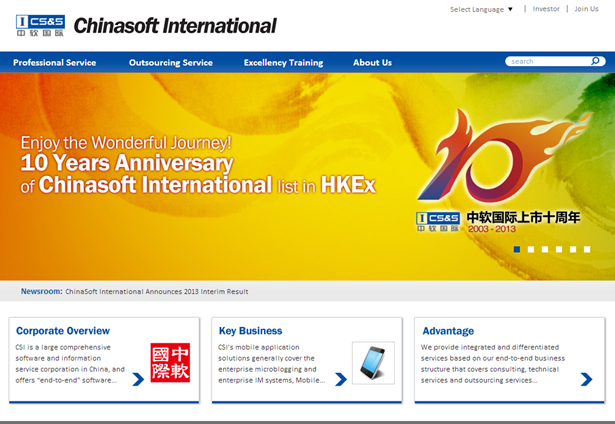 Chinese IT solutions and outsourcing service provider ChinaSoft International has received US$100 million in financing. Established in 2000, the company provides end-to-end software and information and consultation services.

Listed on the Hong Kong Stock Exchange, the company also provides outsourcing solutions and "talent training". It employees 19,000 people and caters to around 100 major global companies in the manufacturing, finance, telecommunication, high-tech, transportation, and energy sectors. It also provides services to government organizations and customers linclude Alibaba, China Mobile, Huawei and Microsoft.

ChinaSoft has sourced funding from a number of institutional lenders including Deutsche Bank AG and Mega International Commercial Bank Co., Ltd. The financing will be available for 3 years at an interest rate of 2.95% per year. The purpose of the funding is to enable the company to obtain working capital for its existing businesses, and have capital for expansion into areas including the cloud.


Comment News
| | | | | | |
| --- | --- | --- | --- | --- | --- |
| Connect with | | or | | or | |