Cloud and Dedicated Server Provider SoftLayer Technologies Partners with Startup Texas to Support Texan Entrepreneurs and Startup Companies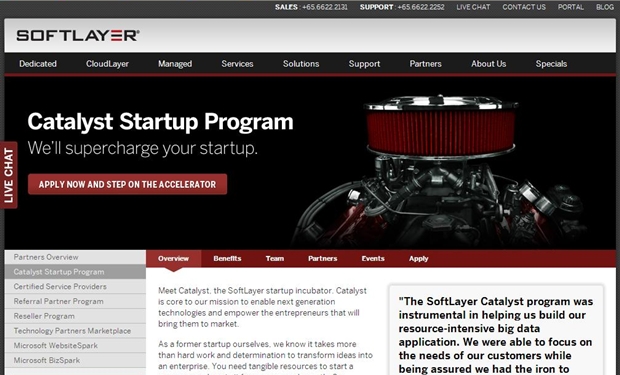 Dallas-based cloud and dedicated server provider SoftLayer Technologies has partnered with the Texan branch of Startup America - Startup Texas - to support Texan entrepreneurs and startup companies with an IT bent. Dallas-based SoftLayer will extend its Catalyst Startup Program to encompass companies involved in Startup Texas.

Startup America provides support to entrepreneurs and startups across the United States. The organization, founded as a partnership between the Kauffman Foundation and the Case Foundation, has helped thousands of entrepreneurs, investors, mentors and executives connect with a view to providing support to new companies.

SoftLayer's Catalyst Startup Program has also helped hundreds of American technology-based companies. Its support includes one year of IT credits for the SoftLayer platform. In addition, the company provides executive mentoring and engineering support.

"Catalyst is unique because as a former startup ourselves, we know what it takes to transform an idea or vision into a viable business," explained SoftLayer's Vice President of Community Development, Paul Ford. "Our entrepreneurial spirit runs through Catalyst, helping equip the next generation of web-savvy entrepreneurs with infrastructure and support that is critical for growth and success, especially in the early stages. That includes best-in-class hosted infrastructure, mentorship from SoftLayer's Innovation Team and executives, and increased exposure through marketing initiatives."

SoftLayer Technologies operates 13 data centers in the United States, Asia and Europe and provides network points of presence on a global basis. The company also manages 100,000 servers and is the largest privately held infrastructure-as-a-service provider in the world.

Supporting startups is a great way to secure a country's IT future. Are there any other companies providing this type of support who are worthy of note? Let us know. Add your comments below.
Comment News
| | | | | | |
| --- | --- | --- | --- | --- | --- |
| Connect with | | or | | or | |