Cloud and Managed Services Company NaviSite to Sponsor ZertoCON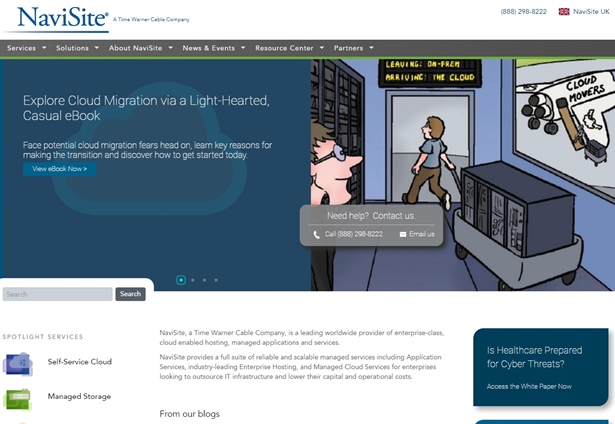 Cloud and managed services company NaviSite is to sponsor ZertoCON which will take place in Boston, Massachusetts, United States May 23-25, 2016. NaviSite, a Time Warner Cable company, has headquarters in Andover, Massachusetts, United States. Established in 1997, it has a number of subsidiaries globally and offers a range of services including enterprise hosting and managed cloud services "delivered through an international footprint of state-of-the-art data centers". NaviSite has Platinum sponsor status for the event and the company's Chief Technology Officer (CTO) David Grimes will be a Keynote Speaker.

ZertoCON is a business continuity conference and focuses on "the most critical assets in your data center – applications and data". The event is managed by Zerto Ltd., a company that provides disaster recovery software for virtualized infrastructure and the cloud. The event is geared to enable attendees to "take on any IT Challenge in 2016" and offers five tracks of "IT sessions, free technical certifications, cloud strategy discussions, real DR use cases and exclusive Zerto roadmap sessions". David Grimes' keynote will provide insights on 'business resiliency' and address "everything from basic continuity to security, high-level risk management, crisis management and more".

"As a leading provider of enterprise cloud infrastructure services and hosting managed applications and services, we're looking forward to participating in ZertoCON," explained NaviSite's Group Vice President and General Manager, Sumeet Sabharwal. "This conference represents the growing desire for organizations to address their evolving business continuity and disaster recovery challenges more effectively."

NaviSite's Disaster Recovery solution works in tandem with Zerto's offerings to simplify on-premises VMware environment operation and replication. Together NaviSite and Zerto offer protection, recovery and migration for cloud-based data and operates in hybrid, private and public clouds through virtualized data centers.

Will you be attending ZertoCON? What are you expecting? Let us know your thoughts. Add your comments below.

Comment News
| | | | | | |
| --- | --- | --- | --- | --- | --- |
| Connect with | | or | | or | |