Cloud Giant Microsoft Announces MAPA Finalists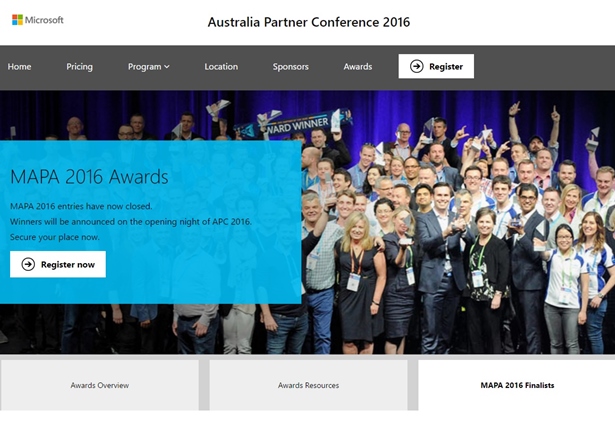 Cloud giant Microsoft has announced the 2016 Microsoft Australia Partner Awards (MAPA) finalists. Microsoft, which has headquarters in Richmond, Washington, United States, is recognized globally for its Windows operating system and its Office software. Over recent years the company has refocused towards cloud activity, moving Microsoft Office to the cloud with its Office 365 offering, and competing with the likes of AWS with its Azure cloud. The makeup of the awards finalists underscores Microsoft's Cloud emphasis.

MAPA recognizes Microsoft partner innovation, this year particularly as far as cloud activity is concerned. Winners will be announced at the Australia Partner Conference (APC) which will be held on Australia's Gold Coast September 5-8, 2016. A full list of finalists can be found at Microsoft's website. The 2016 Microsoft Australian Country Partner of the Year award will be announced at the July 10-14, 2016 in Toronto, Canada.

"Our partner network is transforming with the Cloud at its core and it's having an incredible impact on our customers," explained Phil Goldie, Microsoft's Director of Partner Development on Microsoft's blog. "From the large national players located in metropolitan areas, to smaller yet equally vital partners in regional Australia; this year's MAPA submissions are a real showcase of the diverse yet powerfully interconnected tapestry that is our partner network."

Do you know of any other companies giving partners awards? Let us know the details. Add your comments below.

Comment News
| | | | | | |
| --- | --- | --- | --- | --- | --- |
| Connect with | | or | | or | |