Cloud Services Provider Akamai Acquires Quality of Service (QoS) Technology Provider Velocius Networks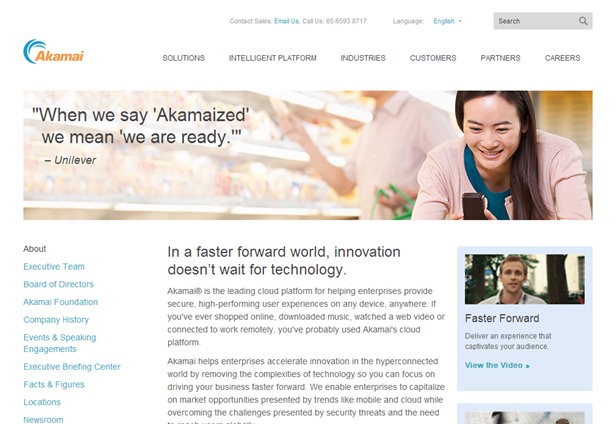 Cloud services provider Akamai has acquired Quality of Service (QoS) technology provider Velocius Networks. The deal was made through a cash payment and Velocius Networks' workforce will be absorbed by Akamai's engineering group, which is located in India.

Akamai provides cloud services that deliver, optimize and secure online content and business applications. The company's solutions include the Akamai Intelligent Platform. Velocius Networks was founded in 2011 and has five employees. The company's services optimize application traffic.

Velocius Networks' solutions will be integrated into Akamai's existing technology, enabling the company to provide services for customers accessing IP applications over the Internet.

"We see this acquisition as an important investment in engineering talent and technology that is intended to complement our hybrid cloud optimization strategy," explained Akamai's CEO, Tom Leighton. "We believe Velocius Networks' QoS technology will further enable us to bring enterprise class of service to IP applications accessed over the Internet – an area where we have seen increased demand from our enterprise customer base."

Do you know of any other companies involed inacquisitions? Let us know the details. Add your comments below.




Comment News
| | | | | | |
| --- | --- | --- | --- | --- | --- |
| Connect with | | or | | or | |