Fonality Executive Daryl Reva to Present at Cloud4SMB Expo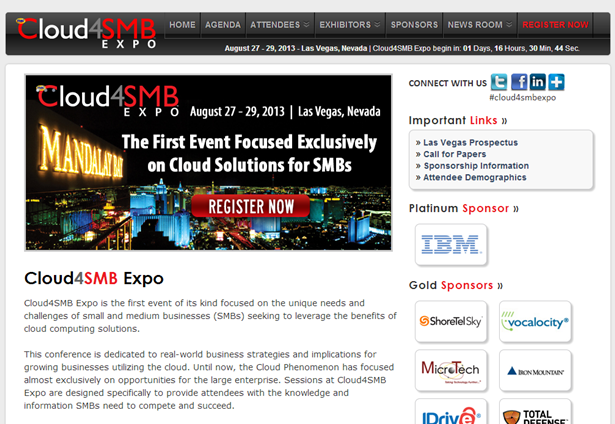 Daryl Reva, Director of Product and Channel Marketing at business phone systems and contact center solutions provider Fonality, is to present at Cloud4SMB Expo, which takes place August 27-29, 2013 at the Mandalay Bay in Las Vegas, USA.

Cloud4SMB Expo is a leading industry event which is dedicated to addressing issues related to businesses that wish to "leverage the benefits of cloud computing solutions". Cloud4SMB Expo offers a range of sessions that focus on the needs of SMBs rather than larger enterprises. The events' sponsors are HP Cloud Services and GroSocial.

Ms Reva will present a session entitled "Cloud and the SMB: Pros, Cons and Everything in Between" where she shares her insights into "unified communications". Her session will take place at 10:00 am on Tuesday, August 27, 2013. To register for Cloud4SMB Expo contact Nicole Pradella at npradella(at)tmcnet(dot)com or visit the event website.

Do you know of any others taking part in industry events? Let us know the details. add your comments below.




Comment News
| | | | | | |
| --- | --- | --- | --- | --- | --- |
| Connect with | | or | | or | |