Former Infosys Head of Global Sales and Marketing Joins Cloud Computing Startup CliQr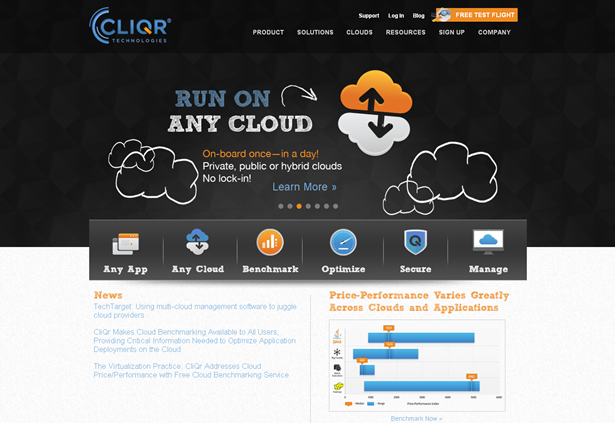 Basab Pradhan, the former Head of Global Sales and Marketing at Indian multinational consulting, IT, software engineering and outsourcing provider Infosys, has joined cloud computing startup CliQr Technologies. Mr. Pradhan joins the Sunnyvale, California-based company as President and CEO, taking over the role from Gaurav Manglik, the company's cofounder, who becomes Chief Strategy Officer.

As a startup, CliQr Technologies has some solid support - the company is backed by Foundation Capital and Google Ventures. Its CloudCenter solution allows the bulk of application types and architectures to run in a cloud environment. CliQr features simple "on-boarding" options that use metadata models which make different application types usable within a cloud environment. The system also automatically deals with custom application configuration.

Mr. Pradhan brings a wealth of experience to his new position. A 25-year industry veteran, Infosys saw substantial revenue growth while he was at the company. His responsibilities at Infosys included overseeing and developing the company's client services organization and maximizing strategic partnerships. Before joining Infosys he was co-founder and CEO of Gridstone Research, Inc., a venture-funded company that ceased doing business on April 15, 2010. He has an engineering degree from the Indian Institute of Technology in Kanpur and holds an MBA from the Indian Institute of Management in Ahmedabad.

"Basab brings a proven track record as a leader of companies at various stages of maturity, with demonstrated success for aggressively growing businesses to be multi-billion dollar organizations," explained Gaurav Manglik on the company's website.

"I am very excited about the opportunity to lead a company that is at the cusp of something really big and important in enterprise technology," suggested Mr. Pradhan on his blog.

Do you know any movers and shakers taking up new positions? Let us know the details. Add your comments below.

Comment News
| | | | | | |
| --- | --- | --- | --- | --- | --- |
| Connect with | | or | | or | |