IT Services Provider OSF Global Services Renews Brother Industries Contract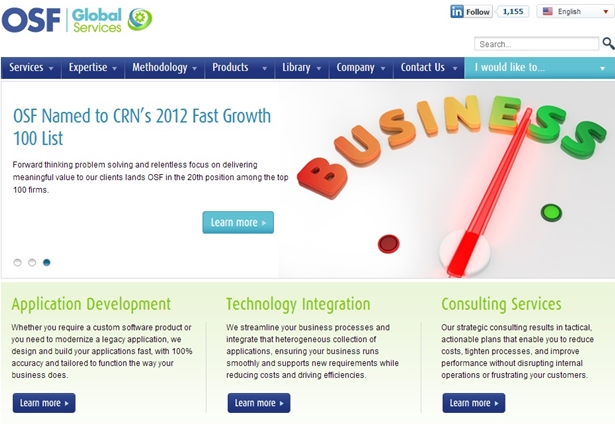 IT services provider OSF Global Services (OSF) has had its contract with Japan's Brother Industries Ltd renewed. The agreement will see the company continue its work developing and improving an Amazon Web Services-based cloud application for Brother. Financial details of the deal were not released.

Established in 2003, and with headquarters in Quebec, Canada, OSF delivers professional, ISO 9001:2008 certified and Microsoft Certified consulting and technology integrator services to a broad global customer base in 17 countries. The company specializes in application development and technology integration for a range of markets, including ecommerce and Customer Relationship Management (CRM). The company has offices in the United States, France, Germany, Italy, UK, the Ukraine and Romania. It is a Salesforce.com Consulting Partner, a Netsuite Solutions Partner and a Rackspace Hosting Member Partner.

Brother is a globally recognizable brand producing printing and communication equipment alongside sewing machines for the home and for industry. Brother has worked closely with OSF since 2010 to establish the "multi-phased launch" of its cloud computing processes, and OSF will now add features to Brother's application and improve its performance.

"Cloud-based applications are a fast growing segment of our application development practice," explained OSF Global Services' President and CEO, Gerard Szatvanyi. "Our experienced architects were able to transform Brother's specifications and requirements into a detailed cloud solution that is able to scale with their needs."

Do you know of any other companies renewing contracts? Let us know the details. Add your comments below.
Comment News
| | | | | | |
| --- | --- | --- | --- | --- | --- |
| Connect with | | or | | or | |