OpenStack® Solutions Provider Morphlabs Offers OpenStack-powered Public Cloud Platform Options for Service Providers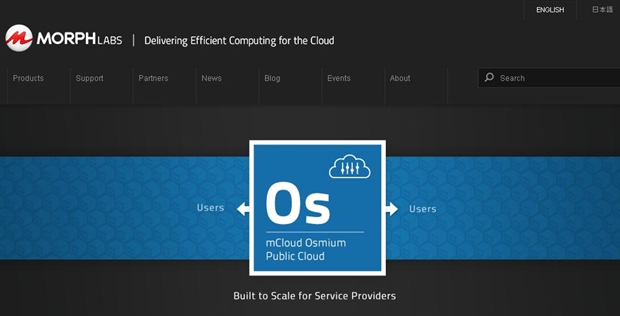 OpenStack® solutions provider Morphlabs is now offering OpenStack-powered public cloud platform options for service providers. The Manhattan Beach, California-based company, which prides itself on offering easy to use solutions at an appropriate price, has launched mCloud Osmium - a modular public cloud platform that allows service providers to quickly implement public clouds.

The mCloud Osmium public cloud solution enables providers to manage a public cloud in 100 virtual CPU (vCPU) and 15 terabyte (TB) blocks, and also offers built-in billing software. The system avoids software licensing, meaning providers can subscribe to services for only $10 per virtual CPU per month and $100 per terabyte per month - a total of as little as $1,000 a month. As the company's CEO Winston Damarillo explained, the system allows service providers to compete with the likes of Amazon Web Services (AWS) by "lowering the barrier to entry in the private cloud space and increasing utility."

Morphlabs has also upgraded its private cloud platform mCloud Helix to version 2.0. mCloud Helix now offers more modularity and two and a half times the computing power of previous versions. The system scales to suit business needs and features larger internal storage. It also offers storage and computing expanders that can be increased as additional infrastructure is required.

Morphlabs seems to be offering a good deal. Are there any other deals service providers might want to note? Leave your comments below.


Comment News
| | | | | | |
| --- | --- | --- | --- | --- | --- |
| Connect with | | or | | or | |