Skyscape Leverages VMware Technologies for UK Public Sector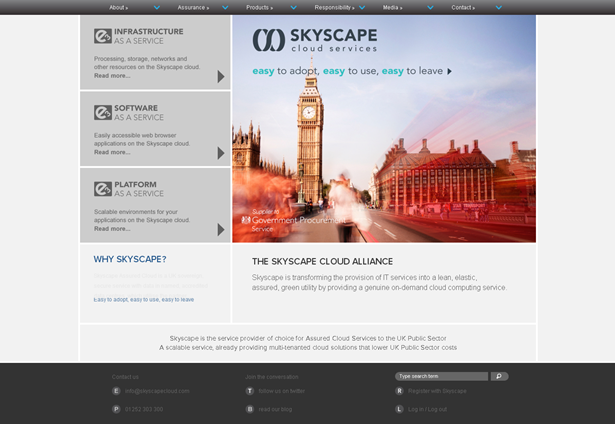 Cloud solutions provider Skyscape Cloud Services Limited is leveraging VMware technologies to allow customers to connect virtualized environments to its Assured Cloud Platform for the UK Public Sector.

Skyscape, which has signed the UK government's Procurement Pledge, focuses its CESG Pan Government Accreditor (PGA)-accredited activity on providing on-demand cloud computing solutions that help the UK's Public Sector gain IT flexibility and scalability. The company is involved in around 100 projects initiated by the UK government, a number of local and police authorities, and those in other publicly funded sectors such as healthcare.

VMware vCloud Connector allows users to establish hybrid cloud computing environments and transfer workloads between connected clouds. It allows users to maintain full control of application movements through a central management portal. VMware customers are now able to extend on-premise networks into Skyscape's Cloud using vCloud Connector. This ensures that additional capacity is at users' disposal, meaning peaks in activity do not slowdown Skyscape's platform. Likewise users can scale down requirements during activity troughs.

"Our continued use of innovative technologies from VMware helps Skyscape support our customers with fully scalable and flexible services," explained Skyscape Cloud Services' CTO, Simon Hansford. "Our platform will allow organizations to 'test the water' allowing them to expand and burst from their on-premises environments into the cloud. Our range of services are fully Pan Government Accredited up to and including IL3 data, providing our customers and those of our Alliance Partners with assurance and peace of mind that their applications are in the most robust and secure cloud environment possible."

Do you know of any other providers successfully leveraging VMware technologies? Let us know the details. Add your comments below.

Comment News
| | | | | | |
| --- | --- | --- | --- | --- | --- |
| Connect with | | or | | or | |